Our Programs
Preschool Gymnastics
Girls Gymnastics
Boys Gymnastics
Tumbling & Trampoline
Birthday Parties
Open Gym
Competitive Gymnastics
Special Events & More!
Looking for more than job? How about a position that makes a real difference! Do you love kids? Are you well organized? Do you have good verbal communication skills? Are up for a challenge? Get started by clicking the link below to complete an on-line...
read more
Congratulations to The Victors Gymnastics, Inc. who was awarded the 2022 Best of Rochester Award for Education and Training.  President and CEO Michael Mordenga commented, " Many thanks to the entire Victors Gymnastics family for their support.  We are thrilled to be...
read more
Preschool Program (Age 1-4)
The Victors' Sweet Peas Educational Gymnastics program is for pre-school aged students.  Classes are divided into twelve 4-week sessions to allow students to enter the program throughout the year. Our program provides children ages 1 to 4 years old with the opportunity to learn through movement and gymnastics training. The program's emphasis is on fun and skill mastery – not on competition.
Gymnastics Program (Age 5+)
Gymnastics classes are designed for girls and boys, beginner through advanced level students, ages 5 or older. Students participate in a structured warm-up period at the start of each class to build strength, flexibility, and a solid foundation. Weekly event rotations give students the chance to practice and learn skills on each event in a regular, systematic fashion. All instruction is progressive for safety. 
Tumbling & Trampoline Program
Victors' Tumbling and Trampoline Fundamentals are an enhancement to our tumbling program through the use of trampolines, mini-tramps, and tumble tramp, while also teaching students basic trampoline skills and safety. 
Special Programs
Our special programs cover a variety of activities:
Birthday Bash Parties

Open Gym

Private Instruction

Pre-school Field Trips
Competitive Team Program
The Victors competitive gymnastics program consists of the Women's and Men's USAG Junior Olympics (JO) Teams, the Women's USAG Xcel Team, and the Victors' Advanced Development Program (ADP) Team.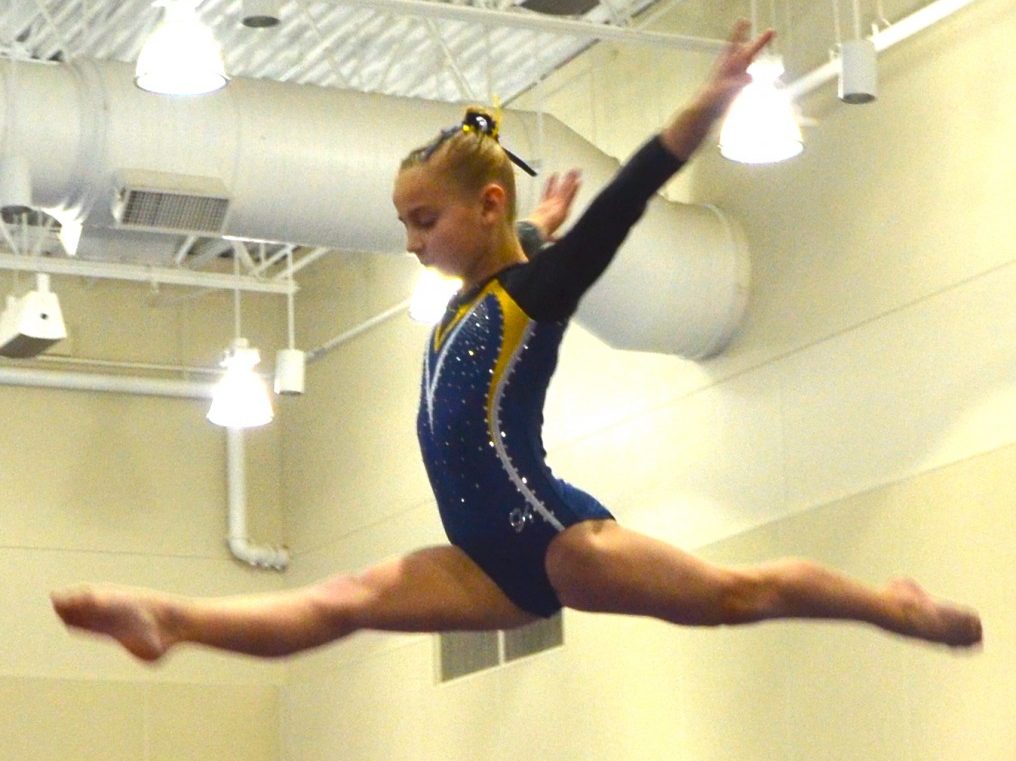 Serving Our Local Community Since 1999!
Lifting Kids Up to Excellence!
Birthday Parties (Age 5-12)
Throw the party your friends will never forget!
Inflatables Obstacle Course! Gigantic Foam Pit! Trampolines, Games, and SO MUCH MORE! Our 17,250+ sq foot facility will be set up just for YOU!
Friday nights never were better! Enjoy an hour and a half of flipping, swinging, bouncing, gymnastics exercise, and play. And hey, you might even make a couple of new friends!
Engage with new friends as you explore various aspects of what gymnastics has to offer. Activities promoting physical wellness and fun learning are bound to make you want to come back for more!